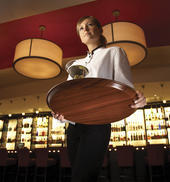 When choosing a self-service tray, consider the following items:
Size: not only the size of the table where the tray will be used, but also the size you want for your business (menu or menu) and the size of the tray carts.
Budget and relationship between the price of the menu and the quality of the tray.
Quality and technical properties: mechanical resistance, chemical resistance, washing frequency, etc.
---